Arevio LDR edition

is ready!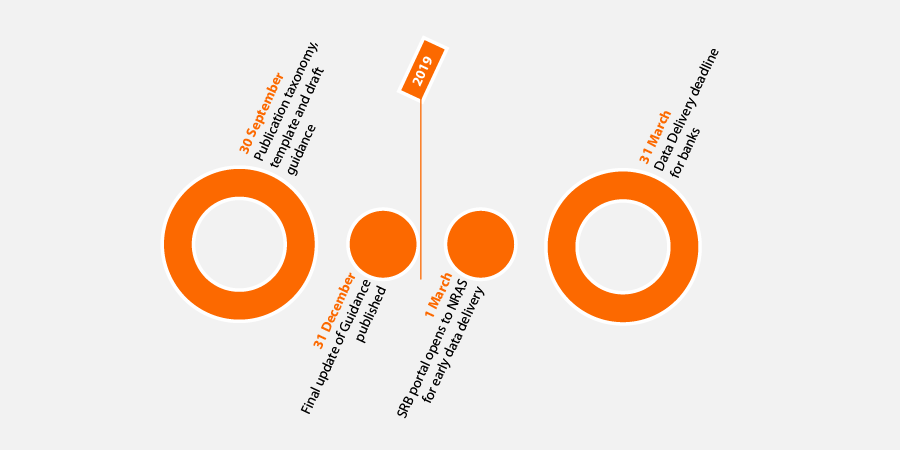 The Single Resolution Board (SRB) demands eligible European Banking Institutions to submit their XBRL compliance report by March 31, 2019.
On September 30, 2018 the SRB published the final version of its framework for the 2019 Liability Data Report (LDR) data collection process. Both the 2019 LDR template and the related taxonomy have been elaborated in collaboration with the EBA in an effort to reduce the burden on banks under SRB remit for reporting of liability data in resolution reporting. The EBA Implementing Technical Standard (ITS) were published on April 17, 2018 and updated August 9, 2018.
On November 15, 2018, Acsone made the Arevio LDR edition available for you to get ready. Agile and bug-free!
Arevio LDR edition

is complete for you and easy to use.
Eligible or exempted?
Who should apply? Financial institutions should contact their National Resolution Authorities NRA) to check this.
Depending on the ICT facilities and the individual process for the data collection, NRAs may decide to restrict the format that institutions can submit (i.e. purely Excel or XBRL). Institutions should contact their NRA via the established channels to learn more about the process for the data collection in their jurisdictions.
For updated information from SRB, read this!
Data to be supplied
The SRB's taxonomy publication represents an SRB extension to the EBA ITS. This extension contains minor changes to the taxonomy and validation rules which the SRB deems necessary to facilitate the data collection in XBRL format in 2019. Questions on the LDR can be raised directly with the SRB via LDR-QnA@srb.europa.eu from October 1, until December 15, 2018.
It is the role of your financial consultant(s) to help you define what data to extract from your Accounting and ICT systems in view of the demanded content. They'll do this by checking the XBRL taxonomy that gives the set of data to provide, how to present it and to what business rules to be compliant with. Navigating in Arevio LDR edition's user interface will intuitively guide them to the most adapted solution for your situation.
Implementation
Our XBRL team is quite familiar with EBA taxonomies, as we successfully implemented the CRD IV and SRF reports previously, and have been monitoring the LDR taxonomy since the beginning. All our experience is embedded into Arevio LDR edition and it is now yours to benefit from it: how to understand optimally the constraints of the taxonomy and to get a better command of the report's contents.
Most of the reporting data come from your financial and ICT system (possibly through Excel sheets). Our solution is designed to convert data auto-magically from any of these external sources into the XBRL format and to aggregate them into the desired XBRL instance report.
In addition, we know that XBRL taxonomies change frequently, since risk management evolves, and the statutory requirements are adapted accordingly. It is important that your solution remains insensible to those changes. Also, data consistency is vital; therefore, the EBA and SBR have included a lot of validation rules into the XBRL taxonomy, also subject to evolution. Arevio LDR edition takes care of your investment both in time and software licence fee by incorporating quickly and smoothly all these changes. You'll receive regular bulletins of changes at no extra cost!