The Capital Requirements Directive (CRD IV) is the EU-extended framework implementing the Basel III prescriptions that were put in place to counter the harmful effect of a financial crisis on inadequately capitalised banks and investment firms. Adopted in June 2013, CRD IV is a law, applicable to all Member States and all financial institutions – more than 8300. It addresses:
Governance improvement
Higher level of transparency
Curbed-down systemic risk
This will ensure uniform application of Basel III in all Member States, it will close regulatory loopholes and will thus contribute to a more effective functioning of the Internal Market. Click here for more info.
Banks and investment firms, as well as consultancies who provide them reporting services, have succeeded in delivering the mandatory XBRL-based reports as of 2014. At least the EBA-defined CRD IV report. But also, in some countries, specific extensions tailored by the national authorities (such as the DNB reporting in the Netherlands), also mandatory, without forgetting the SRB reports (SRF-EAC, LDR, CFR, CIR…).
Just fine. But how pleased are you with your current reporting chain? Yes, you succeeded in populating the suitable 'facts' in the checkerboard defined by the taxonomy and did publish what ought to. However, we're sure there is still plenty of room for improvement in your CRD IV editorial process! And we're ready to show you how the Arevio XBRL Wizard can tackle the tedious error processing at submission time. You can deactivate validation rules at will, just tick the box off, so as to isolate the rogue ones and end up with quite a robust report. Also included: AREVIO will let you accommodate any future version of the taxonomy (plenty of them since the beginning!) in the wink of an eye.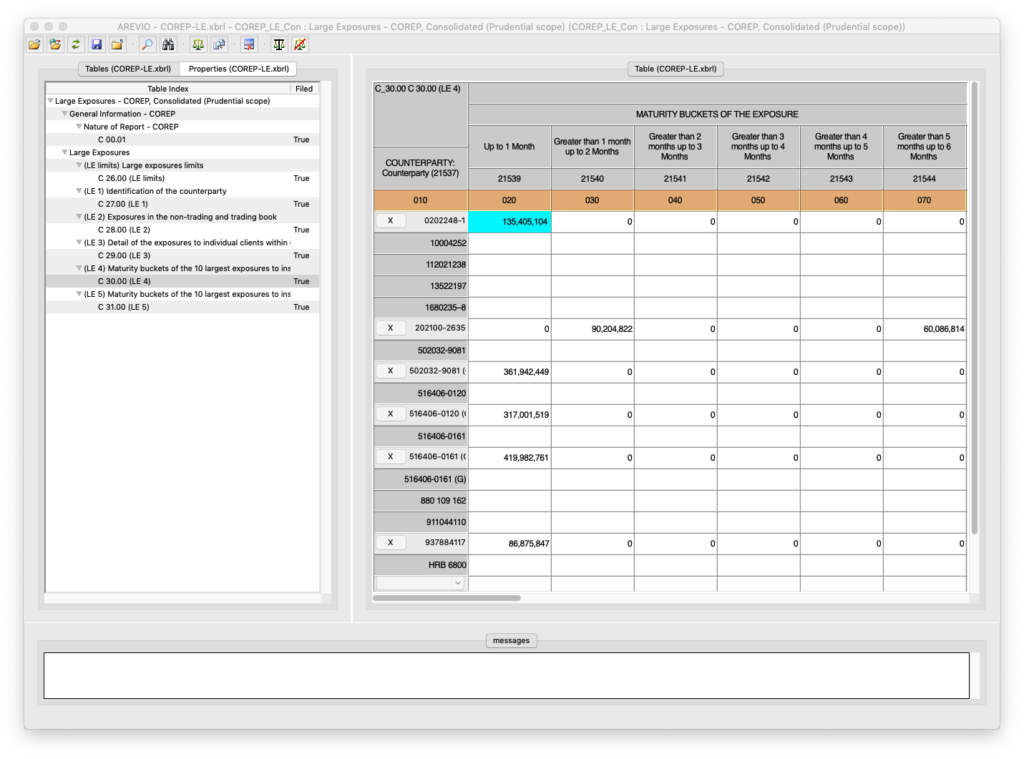 Streamline your process for next year's reporting, strip dispensable editorial consulting fees. It costs nothing to request a discovery version of Arevio CRD IV edition, and/or Arevio Dutch edition, with plenty of reports from DNB, and SBR, such as BSI, MIR, and many others.

They are using Arevio XBRL Wizard for their regulatory reports